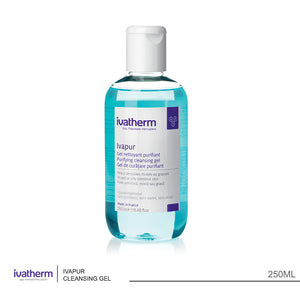 Recommended for the daily care (Foaming) of the Oily /Mixed and Acne-prone skin.
Used for ACNE –Enlarged Skin Pores due to Oily /Mixed skin.
Removes make up, cleans the face and regulates the sebum secretion.
Men can use it as Shaving GEL.
مناسب للجلد الدهنى والمختلط  .
غسول للوجة والجسم  لعلاج حب الشباب و أتساع مسام الجلد
ويزيل المكياج ويمكن للرجال استعمالة : كريم لحلاقة الذقن .