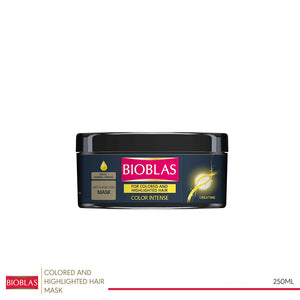 Description : Helps keep color intense and Lively for a long time . Nourishes colored hair and Strengthens the weakened Hair Roots .
Quickly penetrates each hair strand with its Keratin, repairing hair from Root to Tip and Strengthen colored hair making it more resilient and Make hair flexible .
Protect from UVB and Short UVA and hair color from the negative effects of the sun`s rays. Its pH was found suitable to the scalp and skin
يساعد في الحفاظ على كثافة واللون وحيوية الشعر لفترة طويل
يغذي الشعر الملون: يقوي جذور الشعر الضعيفة.
إصلاح الشعر من الجذر إلى الحافة

تقوية الشعر الملون مما يجعل الشعر أكثر مرونة و انسيابيه