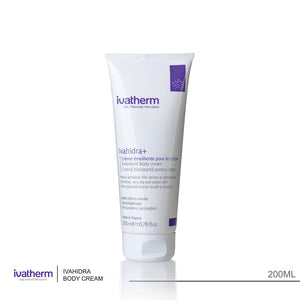 Intensive hydrating cream for Dry skin, very dry sensitive, Atopic Dermatitis.
Suitable for infants, children (Very well tolerated by the delicate skin) and Adults.
It provides deep, immediate and lasting Hydration, restoring the suppleness of skin. It calms any discomfort sensation and soothes irritated skin.
مرطب مركز للجلد الجاف والحساس والاكزيما الجلدية
مناسب لكل انواع  البشرة  للرضع و الاطفال والكبار .
مضاد لالتهابات الجلد .