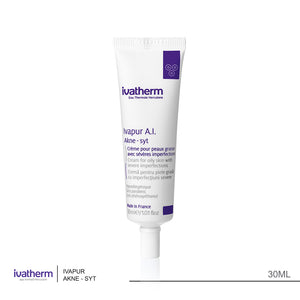 Treatment of ACNE) Inflammatory & Non –Inflammatory Lesions) &Enlarged Skin Pores due to Oily /Mixed skin.
 It has an Intense Action on all causes of Acne: inflammation, sebum secretion, bacterial growth, keratinization disorders. Intensive local treatment of severe rash (Inflamed Pimples).
It accelerates the clearing up of Acne and prevents its recurrence. It reduces the risk of Scars.
مناسب للجلد  الدهنى والمختلط لعلاج حب الشباب والتهابات الجلد .
يحتوي علي مواد فعالة تقلل أفرازات الغدد الدهنية ، مرطبة وملطفة وتمنع تهيج الجلد و مقشر ومطهر للجلد مضاد للبكتريا والفطريات