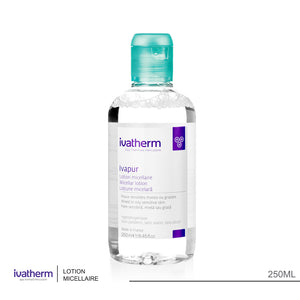 Daily cleansing of Mixed or Oily skin.
Gently cleanses and removes Face & Eye Make-up, eliminates impurities and excessive sebum without drying out the skin. It has a soothing effect, prevents irritation, an ultra-light texture, and gives a feeling of freshness.
Dermatologically tested , non-comedogenic, paraben, Soap and alcohol : free.
يستعمل للبشرة الدهنية والمختلطة  .
لتنظيف وازالة الشوائب  للبشرة ويمكن استخدامة كمزيل للمكياج - ملطف مطهر  للجلد ويمنع تهيجة
  الاستعمال :قطنة مبللة بالمنتج ينظف بها الجلد يمكن التكرار عند الحاجة  لا يشطف بالماء.