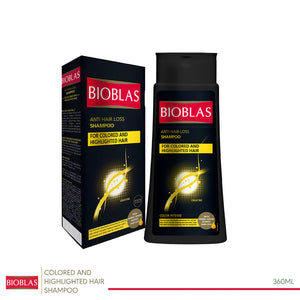 Shampoo for Colored hair With Herbal serum That Nourishes & Strengthen the hair roots; prevents hair loss.
With Keratin that helps it to main Hair Color for longer time .
Stimulate healthy hair growth. contains Anti-inflammatory and Antioxidant and Protect from UVB and Short UVA.

Effective against hair loss with regular application , Slows down hair loss , Reinforces weak hair roots , Adds volume, body , shine and flexibility. Helps you to comb and style your hair more easily.
يحافظ على صبغة الشعر لمدة اطول
شامبو ضد تساقط الشعرللشعر المصبوغ و
يحافظ على صبغة الشعر لمدة اطول
ويضيف الحجم والجسم واللمعان والمرونة
يساعدك على تمشيط وتصفيف شعرك بسهولة أكبر و يحافظ علي لون صبغة الشعر
كود: 7026